■The dates:

2015/11/06 Fri. 18:30 Doors open
19:00~21:30

■Place:

Hibiya Convention Hall  (HIBIYA LIBRARY & MUSEUM B1)

Address: 1-4 Hibiya Koen, Chiyoda-ku, Tokyo 100-0012 Japan

TEL:03-3502-3340

http://hibiyal.jp/hibiya/index_e.html

■Nearest station:

Toei Mita Line- Uchisaiwai Station

Mrunouchi Line/Chiyoda Line-Kasumigaseki Station

■Joint hosting:

Nonproliferation Policy Education Center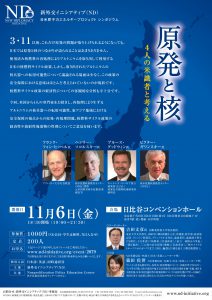 After 3/11, nuclear power plants became the center of discussion. However, the connection between nuclear power plants and nuclear weapons is often overlooked. Japan has adopted a nuclear fuel cycle policy, under which nuclear fuel is recycled by extracting plutonium from spent fuel in order to re-use the fuel in power plants. Yet, it is rarely discussed that this plutonium can also be used to make nuclear weapons. As a result, there is not much discussion of its implication for national security.  There also  is not much objective research on this policy from an economical perspective.
We are going to welcome four specialists from the United States to talk about the possible uses for spent fuel to nuclear weapons, the issue nuclear power plants and reprocessing in East Asia from economic, national security, and waste management perspective.
■Nuclear Power Plants and Nuclear Weapons: Considering with Four Specialists from the United States:

Panel 1 

"The Regional and National Security Implications of Plutonium Recycling in East Asia."

Dr. Bruce Goodwin, Lawrence Livermore National Laboratory
Mr. Henry Sokolski, Nonproliferation Policy Education Center

Panel 2

"The Economics and Waste Management Requirements for Japan and Other States Recycling Spent Reactor Fuel."

Dr. Frank von Hippel, Princeton University
Dr. Victor Gilinsky, Nonproliferation Policy Education Center
■Admission:

1,000 JPY (Free Admission for Students , ND members and Press)
<Panelists>
Dr. Bruce Goodwin, Lawrence Livermore National Laboratory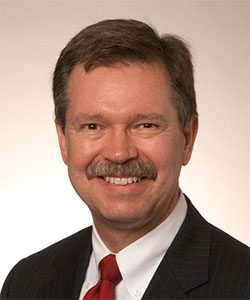 Mr. Henry Sokolski, Nonproliferation Policy Education Center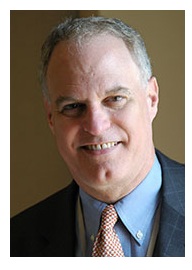 Dr. Victor Gilinsky, Nonproliferation Policy Education Center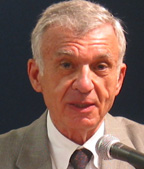 Dr. Frank von Hippel, Princeton University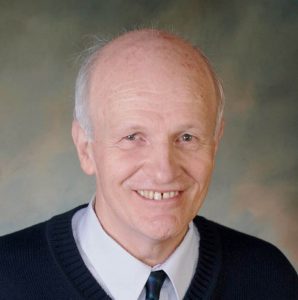 <Coordinator>
Mr. Fumihiko Yoshida, Visiting Professor at International Christian University
<Moderator>
Sayo Saruta, Director of New Diplomacy Initiative,  Attorney at Law